After 11 years of travelling, studying and working with various companies in Amsterdam, Milan and London I opened my studio in Prague in 2015. I run the studio as a flexible small teams environment. For every project I build small groups of external collaborators that are tailored just for that project. I first design the method of working and assign roles before the actual design process starts. The clients include companies like Simax, Heineken, Fortnum&Mason, Desso, Primeros, Czech Design, LUGI or Herman Miller. The studio welcomes commissions from customers and clients worldwide.
Within the subject of products and objects we work on industrial design, serial products, small editions, furniture, functional objects, material tests and experiments. The key characteristic here is scale. I find it most motivating and most productive to work on designs that can be immediately modelled and tested in 1:1. You can do that with a chair, you can't do that with a building or its interior. That is key for me, that is how I define my play space.
Graphic design has no scale – that is what intrigues me about it. The same idea can be applied on a microscopic detail as well as a world-wide campaign. It is powerful and flexible and it has an interesting lifetime range too – some graphics live very short and some last decades. It is the perfect balance to the material-defined product and furniture work we do in the studio. Most often we create within the fields of visual identity and book design. Building brands and brand experiences based on clear concepts, texts, static and dynamic visuals is a gorgeous process. Books are an amazing subject as they are a focused package of text and visuals in an intimate flowing relationship.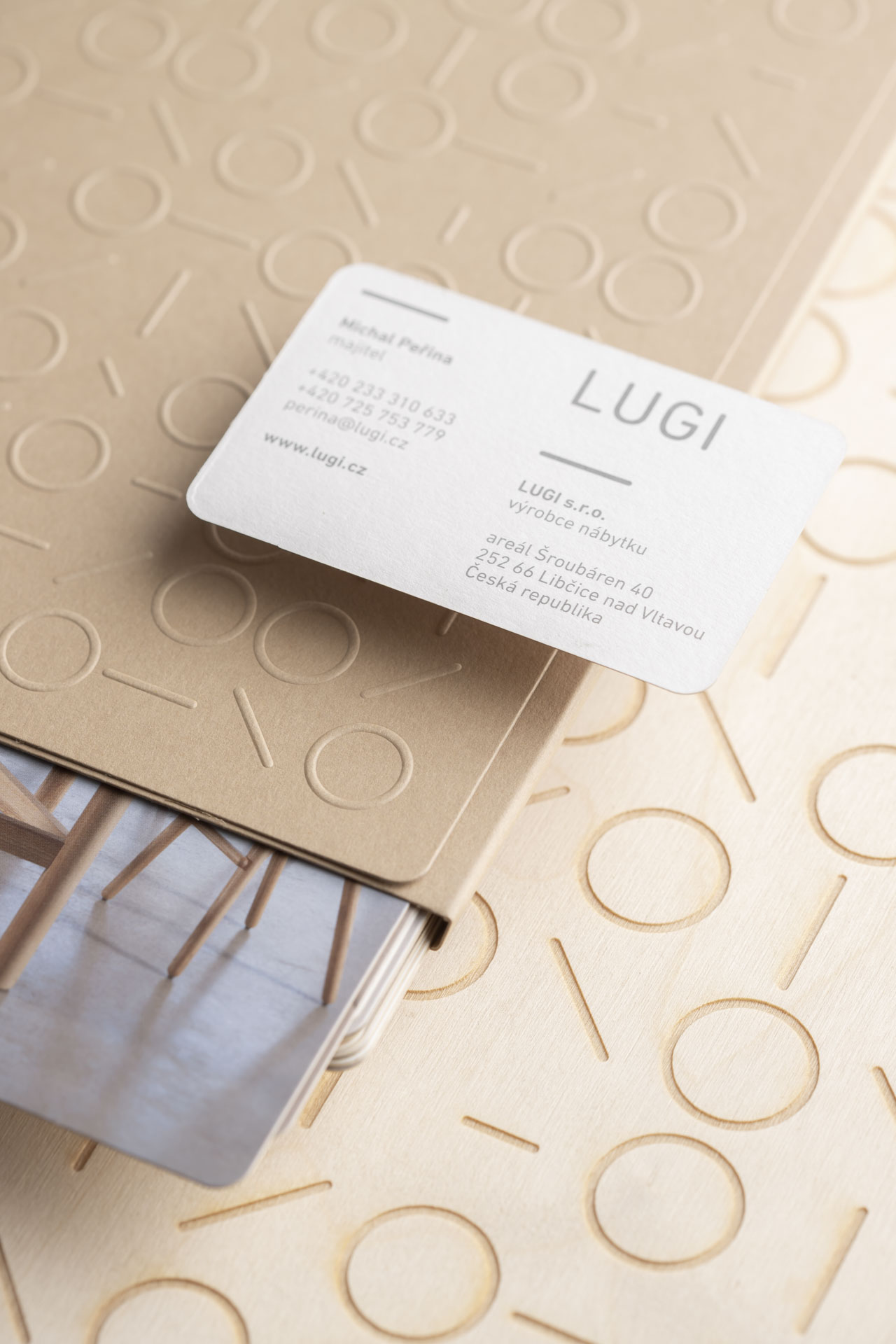 The power of our process on your side.
Most companies don't have enough time and resources to play and invent. Let us do a design process research for your project and inject innovation into your design process. We enjoy the exploration, you enjoy making the decisions.
This might be my most favorite thing to work on in collaboration with clients and other design teams. Less focus on the final result, more focus on design process. Intuition, exploration, discovery. We supply the play time, you get to make the decisions and choices.
Approximately half of our clients are design studios or brands looking for new energy and expansion for their design process. It seems to be so that every other part of running for example a furniture brand seems to be more assertive and fights better for its space and time. Example? Sales, production problems, lead times, client meetings. All those are always ready to crush the play time of the creation process, of invention. You need time and resources to innovate, you need to work on it even when it does not deliver tangible commercial impact at the moment. This is hard. This is what we love doing – tailoring our design process, creating broad and inspiring libraries of ideas, models and experiments to feed the creative process of another studio or brand. We provide the fuel, you stay in control.
It is very probable you have a concept, a vision and a clear decision-making methodology. It is less probable that you can afford to have your in-house people experiment and play around that outside of scheduled tasks and daily productivity. You need more design process, you need it to be long-term and you need to tap the potential of accidental discoveries, of quality explorations and intuitive tests of all kinds of options. This could be your solution.
Get in touch and let us create a free vision board showing the potential where our Visions research work can push you in the near future.
Explore more Vision projects →
Exploring friction joint designs for furniture application.
A new mtb pedal design in a 1:1 3D printed rideable prototype.
A beautifully moving folding handle upgrade to a classic side-table.
All my experiences from client work, from own projects and from my studies at the Rietveld and the Royal College influenced my way of working in design. I have a universal methodology library that is continually evolving and is applicable to any project. Not every project has the same process. Even the begining differs vastly. Some begin with a problem, a question or a missing solution. Others begin with a fascination or a random discovery. Every one of those scenarios leads to a good result.
I design design languages
Every project is characterised by some inner rules and specifics that form its design language. It could be an interplay of form and material, it could be functionality. I always look for systematizing and repeatability – if you can use the same language to create another design it is a proof of its quality.
The computer is just a tool. There are many tools and you need to use them at the right moment for the right purpose. There are moments where a rough paper model done in three minutes inspires the next steps and connects with the brain better than anything complex and virtual. I pick the right way of working depending on the moment in the project development. The start is usually open and broad making use of quick techniques that evolve ideas at pace.
Models and 1:1 prototypes
The studio for me is a space filled with sketches, prints and models in many scales including 1:1. I need to record ideas and justify them in a visual or physical form. Getting ideas into models and prototypes ensures they are captured, gives them a chance to be experienced by others and lets us compare them across media, subjects and scales.
Connection to manufacturing
Favorite themes are the esence of what I do and what we do as a studio. These are our strongest subjects that we always like to deal with. The difference between projects and themes is in the continuity. While a project fits in a time bracket and is over at some point these themes are a long-term fascination. The bar stool for example, the high seating typology … that is something I always loved as an object and a piece of furniture. It is a life-long theme for sure.
Design proposals for producers and brands
Letterpress and complex polygraphy techniques
Cast and 3D printed plastic
Matej is a multidisciplinary designer and creative director working across the fields of graphic design, product design and furniture design. He comes from Czechia with both Czech and Austrian roots, being born in 1982. His work is a balance of research, academic theory and physical material design practice with focus on process and 1:1 scale. An essential fundament of his work comes from his study of art history, philosophy, psychology and anthropology at the Charles University in Prague. He lived in Amsterdam for 4 years studying and graduating at the Rietveld Academie with a Bachelor of Design in graphic design and architectural design. He then spent a year living and working in Milan. Matej then moved to London for 5 years and completed his Master of Arts at the Royal College of Art. One of his final projects earned him a collaboration with Herman Miller. Matej has had more than 80 exhibitions and received 8 international award nominations and 5 award wins including Red Dot, Good Design and Designer of the Year. His work is represented in the permanent collection of the Design Museum in Gent, Belgium.
ON&OFF series (RCA graduation project) →